Brigham and Women's Hospital is the second largest teaching hospital of Harvard Medical School and the largest hospital in the Longwood Medical Area in Boston, Massachusetts. For more information please visit their website.
Country: United States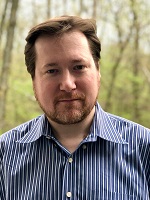 William (Bill) Lane
---
Bill is an Assistant Professor at Harvard Medical School and faculty at Brigham and Women's Hospital, is Assistant Director in the Tissue Typing Laboratory, and Director of Clinical Laboratory Informatics. He is co-lead for work package 8 for the Blood transfusion Genomics Consortium project, which deals with the development of integrated analysis software.

Bill got his MD from Cornell and his PhD from Rockefeller University. He did his Clinical Pathology residency at Brigham and Women's Hospital as well as fellowships in Clinical Informatics, Molecular Genetic Pathology and Transfusion Medicine. He is a co-founder of the Transfusion Medicine Question of the Day. His research focuses on creating algorithms and software to type red blood cell and platelet antigens from next generation sequencing and array genotyping data.